Emergency Services Community Awards patrons:
His Excellency General the Honourable David Hurley AC DSC (Retd) and Her Excellency Mrs Linda Hurley
Emergency Services Community Awards

T

he Emergency Service Community Awards are designed to recognise our emergency service personnel

who have reflected the Rotary motto of "Service above Self"
2024 Award nominations open on 1st March 2024
Select Your State or Region below for further information
Rotary Emergency Services Community Awards (RESCA) ask the Community to help us recognise outstanding Community Service performed by paid and volunteer members of Emergency Service Agencies through the Rotary Emergency Services Community Awards (RESCA)
Rotary is seeking the unsung heroes in your communities that are often the quiet achievers, never asking for recognition but making a significant difference in your community.
Emergency Service Personnel can be nominated by colleague, family and any members of the community. Panels of independent judges will then assess nominees on three (3) key criteria:
Community service over and above the call of normal duties which best exemplifies Rotary's motto of Service Above Self (i.e. community involvement when they are not working in their normal roles).

Personal attributes

Contribution to their organisation
Nominations when open are submitted by selecting the nomination button below
NOMINATIONS for 2024 open on 1st March 2024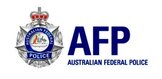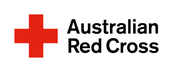 Winner - Volunteer capacity

Graham John Symons - Vic Country Fire Authority


Graham's lifelong dedication to his local community is exceptional and spans various roles including Omeo Fire Brigade member for over 40years and Captain for over 10 years, as well as an Ambulance Victoria Community Officer for 33 years. Graham is on the committees for the Omeo Recreation Reserve, Omeo & District Agricultural & Pastoral Society, Omeo Shire Lions Club, RSL organiser for Remembrance services for 10+ years, CFA Group Officer and Omeo Fire Brigade Group delegate and the Livingstone Park Development Committee for 10 years Graham's proactive fire preparedness, establishment of community resources, mentoring, and consistent availability demonstrate his indispensability. His support during the 2019-20 fires and respected role in community meetings highlight his deep impact. Graham's unwavering commitment embodies true responsibility and care, making a lasting difference in his community
Winner paid capacity

Erin Pogmore - NSW Fire & Rescue

There is nothing that brings home the trauma of disaster than the rescuer becoming a victim. Last year, Erin, a Leading Firefighter and water rescue instructor with Fire & Rescue, was fighting a fire last year when her own home burnt down.

Now with 19 years of service with SES and 11 as a firefighter, Erin dealt with her catastrophe the best way she could and turned up the very next day for duty. Working from Sydney, she has been active across the state in a training capacity, including work with the Water Rescue Team, drawing as necessary on her 19 years of experience as a Swiftwater Rescue Technician.

Following recent disasters, Erin conceived a First Responders Resilience Program and gained government to develop it. Erin has mentored rescue trainees on shift to assist in their accreditation and is a current board member of the Women in Firefighting Australasia.

She is the first and only Australian to receive Higgins & Langley Special Commendation for development of training and safety towards rescuers and was a guest at the Helicopter Association International in Texas, USA on aviation safety for emergency responders. She also a winner of the Rotary Rural Inspirational Women's Award and Mental Health Foundation Australia.




PhD Research Scholarship into Mental Health in Emergency Services Workers
Emergency Service officers are regularly exposed to traumatic events, which they can repeatedly re-experience through nightmares or flashbacks. It is estimated that 10 per cent of current emergency service workers have Post Traumatic Stress Disorder (PTSD).
The first set of national guidelines for the treatment and diagnosis of PTSD in frontline emergency service workers was recently released by a group of Australian clinicians and researchers. The guidelines explore how to treat PTSD in emergency workers and reduce symptoms, as well as the best ways to ensure the person can be transitioned back to work.
To complement these initiatives, Australian Rotary Health has announced it will be co-funding with Rotary Districts (funding provided by RESCA), a Funding Partner PhD Scholarship for research into mental health in emergency services.
Further research will look at in-depth ways to alleviate the mental health burden on our emergency services.
Latest information on PhD sholarship can be found here
More information about Australian Rotary Health
If you need further information regarding the National Emergency Services Awards please fill in the contact form - For further information on specific states please select the state at top of page