Emergency Services Community Awards patrons:
His Excellency General the Honourable David Hurley AC DSC (Retd) and Her Excellency Mrs Linda Hurley
Emergency Services Community Awards

T

he Emergency Service Community Awards are designed to recognise our emergency service personnel

who have reflected the Rotary motto of "Service above Self"
Select Your State or Region below for further information
Rotary Emergency Services Community Awards (RESCA) ask the Community to help us recognise outstanding Community Service performed by paid and volunteer members of Emergency Service Agencies through the Rotary Emergency Services Community Awards (RESCA)
Rotary is seeking the unsung heroes in your communities that are often the quiet achievers, never asking for recognition but making a significant difference in your community.
Emergency Service Personnel can be nominated by colleague, family and any members of the community. Panels of independent judges will then assess nominees on three (3) key criteria:
Community service over and above the call of normal duties which best exemplifies Rotary's motto of Service Above Self (i.e. community involvement when they are not working in their normal roles).

Personal attributes

Contribution to their organisation
Nominations when open are submitted by selecting the nomination button below
NOMINATIONS for 2023 are CLOSED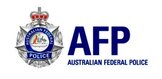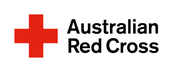 Winner - Volunteer capacity

The Black Summer bushfires will linger long in collective emergency service memory, not least with the Ulladulla SES unit on the south coast, which was operational for 67 consecutive days, catering for up to 370 people daily clearing roads, doorknocking and doing welfare checks. Few could be more qualified than the unit commander than Tracy Provest, an SES volunteer for 48 years, who has qualified in the operation of flood boats, chain saws, general rescue, incident control and planning. With a service record extending also to the mid-north coast – an SES region taking in Lord Howe Island – this former high school principal has built up the strength of the Ulladulla unit from 40 to 80 members in her four years in the top job.



Winner paid capacity

Loryn Reynolds - ACT Policing

Loryn has been with ACT Policing for nearly 15 years. She has worked in a number of areas, most recently as a peer support officer in the ACT Police Welfare Team. Recently she was recognised with the Commissioner's Medal for Conspicuous Conduct for going above and beyond her regular duties. Loryn is the first to volunteer to assist in a crisis, be it local or further afield, and is a long-time member and Chair of her children's school board. In her spare time, Loryn coaches a local basketball team and supports regional agricultural shows as a judge and steward.







PhD Research Scholarship into Mental Health in Emergency Services Workers
Emergency Service officers are regularly exposed to traumatic events, which they can repeatedly re-experience through nightmares or flashbacks. It is estimated that 10 per cent of current emergency service workers have Post Traumatic Stress Disorder (PTSD).
The first set of national guidelines for the treatment and diagnosis of PTSD in frontline emergency service workers was recently released by a group of Australian clinicians and researchers. The guidelines explore how to treat PTSD in emergency workers and reduce symptoms, as well as the best ways to ensure the person can be transitioned back to work.
To complement these initiatives, Australian Rotary Health has announced it will be co-funding with Rotary Districts (funding provided by RESCA), a Funding Partner PhD Scholarship for research into mental health in emergency services.
Further research will look at in-depth ways to alleviate the mental health burden on our emergency services.
Latest information on PhD sholarship can be found here
More information about Australian Rotary Health
If you need further information regarding the National Emergency Services Awards please fill in the contact form - For further information on specific states please select the state at top of page